Online privacy statement
Kamila Web Design's intent is to protect privacy, personal data, and confidential information that has been entrusted to it. Kamila Web Design is committed to ensuring the adequate protection and use of personal data acquired through the collection of information through its website.
European Data Protection Regulation is valid from 25 May 2018 in all Member States to harmonize data protection laws across Europe. We continue to follow the guidelines for GDPR (General Data Protection Regulation). At Kamila Web Design, we keep track of how we document and process data. The company has procedures that ensure correct data processing, sharing, and storage. Measures to achieve this goal: We invest in our security infrastructure, provide the appropriate contractual conditions and implement standard contractual provisions – to meet the safety requirements for our EU customers. Because we are entrusted with the personal data of our customers, we have high safety standards. We keep records of how we approach security and, above all, how we ensure the security of personal data and confidential information. Documentation helps us keep track of GDPR aspects. Records are continually updated and reflect our current processing activities; records are kept electronically.
The company is interested in collecting only the personal information voluntarily provided by visitors to its website in order to offer them information and services. If you want to learn more about how our company is collecting, using, sharing, and protecting the personally identifiable information it has received, read the online statement.
Consent to the processing of personal data
1.1 Consent to Terms
Collection and use of personally identifiable information
2.1.1 IP addresses
2.1.2 Cookies
2.1.3 Google Analytics
2.1.4 Web beacons
2.1.5 Geographic location
2.2 Social applications of third parties
2.3 Child protection
Sharing and transferring personal data
How to use the website
Access to data
Data security
Other Websites
Changes to this Online Statement
Questions regarding the Statement
Consent to the processing of personal data
Companies are required by law to obtain your consent to the processing of your personal data, to obtain your consent to use your electronic address to disseminate business communications, marketing materials, publications, and invitations to professional seminars and other events.
1.1 Consent to Terms
By confirming (submitting) the online form, you acknowledge that you have been informed of your rights and are legally aware of the processing of personal data, in particular the rights of data subjects to access and control personal data, the willingness to provide personal data and the possibility of requesting the removal of personal data. Consent is granted for an indefinite period. Personal data will be processed solely within the scope and to the extent that they will be provided to you.
Collection and use of personally identifiable information
We will obtain your personal information if you choose to provide it – for example, if you voluntarily provide us with your information in order to be able to contact you by email or by telephone.
If you are communicating with a third-party service that authenticates your identity (e.g., LinkedIn, Google, or Twitter), Kamila Web Design will only collect information that you have shared with us – such as your first name, surname, and email address. Collecting other third-party information depends on your privacy settings set up by your social network provider, so check your privacy policy and the terms of the specific services.
If you provide your personal information on our website, you consent to such data being used in accordance with this Privacy Statement. Your personal data will not be used for other purposes unless you explicitly consent or if this is not required or permitted by law.
If you send us the e-mail in which you request information, Kamila Web Design will use your e-mail address and other necessary information you have voluntarily provided to answer your question. If you send us information about yourself or your resume in case you want to apply for a job in Kamila Web Design, we will use the necessary amount of information you have provided us to assign your application to the corresponding job vacancies. Kamila Web Design collects the personally identifiable information that is required to fulfill the visitor's request. If more information is needed and the lessons you learned, information will be collected.
Kamila Web Design only collects personal information when the person in question voluntarily provides this information to us, or when the collection of this information requires or permits legislation.
Under no circumstances may the Company provide you with the data unless you consent to such use by the Company for its legitimate business purposes, and you further agree to transfer the data to Kamila Web Design databases and store them there. If you have any questions as to whether the provision of information is or may be necessary or appropriate for a particular purpose, please contact us.
2.1.1 IP addresses
An IP address is a number assigned to your computer at any time when you connect to the Internet. IP allows computers and servers to recognize and communicate with each other. The IP addresses from which website visitors are accessed can be logged for IT security purposes.
2.1.2 Cookies
A cookie is a text that places a web page in a cookie file of your web browser and allows it to remember information about your preferences. The company uses cookies exclusively in accordance with applicable laws.
A notice is displayed on our website, which requires consent to the collection of cookies. You can set up a web browser to always inform you when you receive a cookie. You can decide whether to accept or decline cookies. You can delete cookies from your device at any time.
2.1.3 Google Analytics
The company uses Google Analytics to learn more about using these tools here: http://www.google.com/analytics/learn/privacy.html Google has developed the Google Analytics Opt-out Browser Add-on, so visitors can control how Google Analytics collects their data.
2.1.4 Web beacons
A small graphic image on a web page that can be used to collect information from your computer: for example, the IP address, the time the page content was viewed, and the browser type. Web beacons are used exclusively in accordance with applicable laws. Web beacons are used to monitor the effectiveness of websites that provide marketing services, or to collect aggregate statistical information about site traffic.
2.1.5 Geographic location
The website may collect and use information about the geographical location of your computer or mobile device. Data is collected to provide content based on your geographic location.
2.2 Social applications of third parties
The website may include social sharing functionality through third-party applications such as Facebook Like a Twitter feed. These applications can collect information about your site usage. The personal information you provide through these applications and the processing of these data are governed by the terms of these companies. Our company is not responsible for the behaviour of these companies.
2.3 Child protection
We understand the importance of protecting children, especially in the online environment. Our websites are not intended for children. We never consciously collect information about infants and do not store data about them except when it is part of providing our professional services.
Sharing and transferring personal data
We do not disclose personal information to third parties, except when required for our legitimate professional needs, to meet your requirements, or if required by law or professional standards. Kamila Web Design may also store personal data in a country other than the one in which you reside. By submitting your data on the website, you agree that this data will be transferred across borders or stored outside the territory of that country. For example, disclosure may be necessary for security audit purposes or for investigating or resolving complaints, or in cases of security threats. The Company will not transfer the data you provide to any third parties for their use in marketing. Kamila Web Design does not sell the data to third parties.
How to use the website
Just visiting a website does not imply any obligation to provide any information. However, if you would like further information on Kamila Web Design, you may be required to submit certain data.
The company may ask for permission to use certain of your information, and it is up to you whether you will consent to your use. If you sign up for a specific message, such as an e-newsletter, you can cancel the service at any time.
Access to data
If you have provided us with your personal information, you have the right to have access to this information in order to correct any inaccuracies. You may also request to update or delete your personal information. Kamila Web Design will execute your request if it complies with applicable laws and professional standards.
Data security
We have set up adequate security rules to protect personal data from alteration, loss, misuse, or destruction. Despite all efforts, it is important to realize that it is never possible to guarantee absolute data security. Kamila Web Design seeks to ensure that access to data is limited to those people who really need to know it. Persons must keep the confidentiality of this information.
We only keep your personal information for as long as necessary before we make your request, or until the person in question requests us to delete it.
Other Websites
The website may contain links to other websites. We encourage users to read the privacy statement on each website they visited before providing them with any personal information.
Changes to this Online Statement
Kamila Web Design may modify this Statement to reflect our current privacy policy. If we make changes to this Statement, the updated date will be listed on this page. We encourage you to read this Privacy Statement regularly.
Questions regarding the Statement
Kamila Web Design is committed to protecting the privacy of your personal information. Please contact us at hello@kamiladesign.co.uk if you wish to share your concerns regarding compliance with our online Statement. You can also use this email address if you have questions or comments about how Kamila Web Design manages your personal information.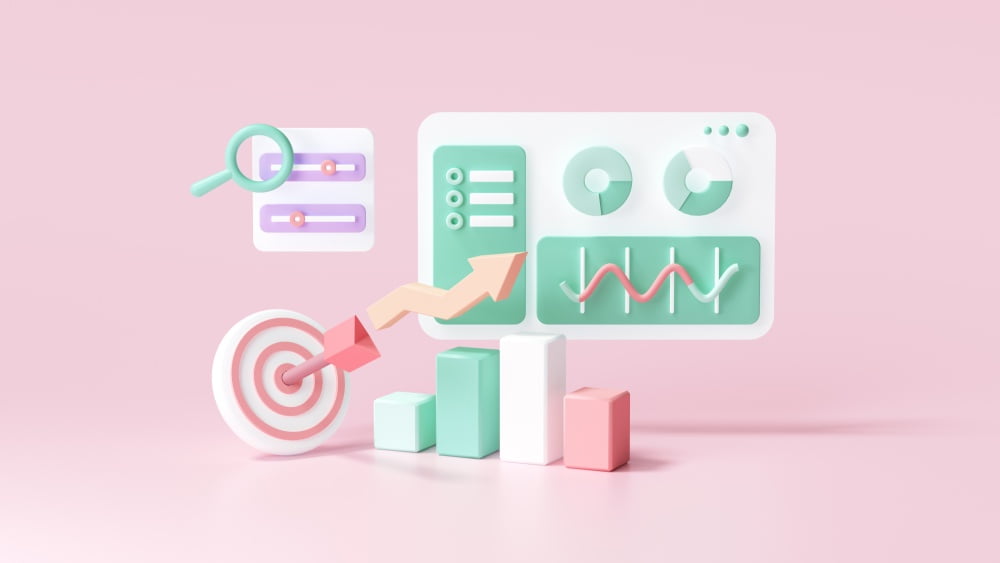 Contact Me
Ready to Start a Project?
I'm here to provide you with more information, answer any questions, and create an effective solution for your needs.
Freelance web designer, Manchester
Kamila Plachetkova