About Me
Female Web Designer
& SEO Specialist
A talented designer, Kamila's brilliance can be noticed in many web pages that she has created over the years.
She is one of the women web designers who like to focus on the details in creating a new website and she is fully immersed when designing.
Younger people, often students, increasingly contact her for advice and guidance. She has interesting and professional views on how to approach design work and how to start a career in design.
Although the profession of a web designer is often associated with men, women are increasingly recognised for their innovation, creativity, new ideas and techniques.
An underprivileged background doesn't have to be a barrier to success. Kamila is the first person in her family who succeeded in a male-dominated profession. She overcame social and financial obstacles to complete her education, follow her dreams and work independently.
Today, she is one of the leading female web designers, based in Manchester.
Kamila's design talent has been recognised very well by many entrepreneurs in Europe.
Interestingly, she loves music which reflects in her creative work.
Being a hobby DJ, one can see the influence of music on her web designs.
"Music is colourful, music is emotional, and music is sharing the right message at the right time."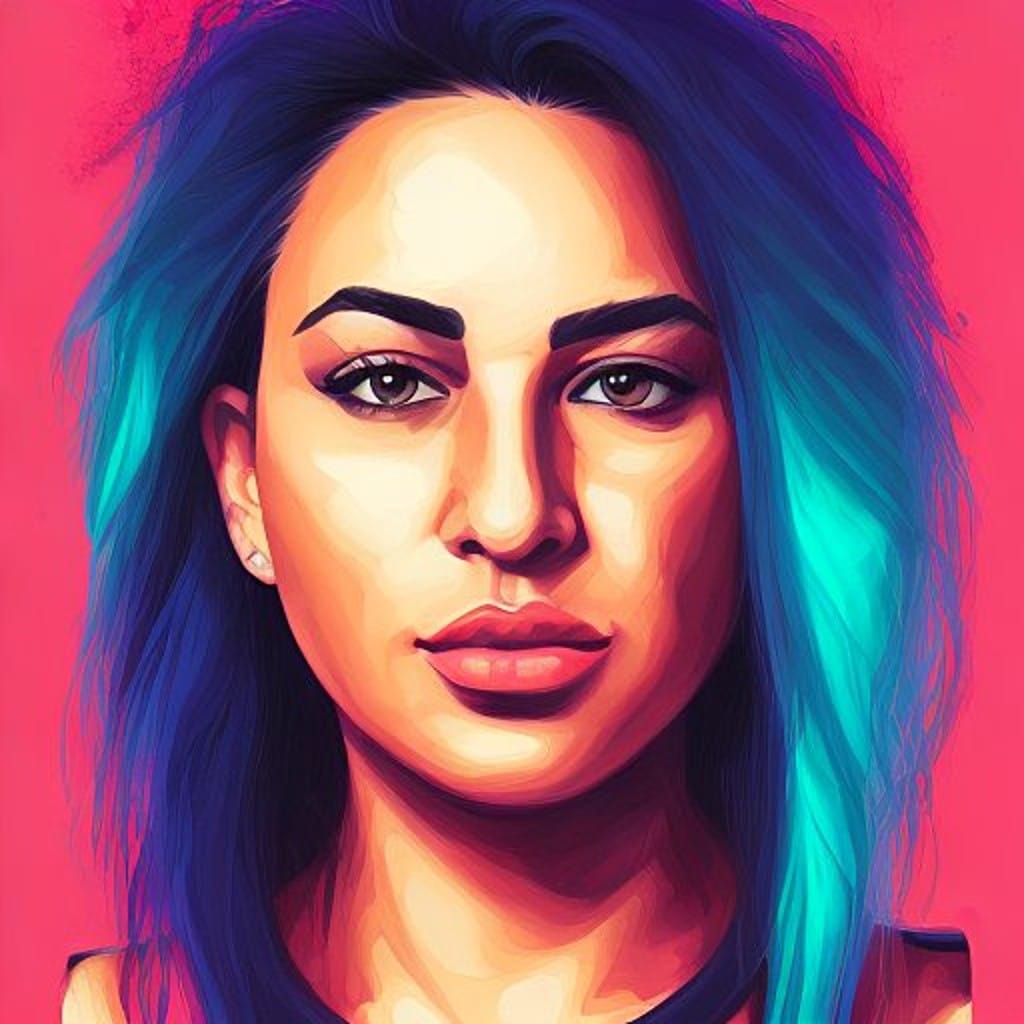 I work with individuals, small-to-medium-sized enterprises (SMEs), and start-ups. With my clients, I aim to have a professional relationship based on efficient communication and honesty. I will always recommend a solution I think will work best for the client and their business.
I found that many of my clients had a variety of needs, so I chose to recommend highly skilled freelancers (for example content writers, translators, and logo designers) to my clients to assist them in their search for reliable and friendly professionals.
Being a good designer means understanding user behavior. In designing a website, I pay attention to the sector and whether the website targets consumers (B2C) or businesses (B2B). I carefully consider the overall design to avoid clashes with the content and navigation.
I am extremely passionate about web design and all digital. Helping SMEs and individuals build and improve their online presence contributes to my joy and a broader sense of purpose. 
I believe design is a process
Maybe you ask yourself  –
what does a female freelance web designer do?
The answer is easy: I want to understand who you are and what matters to you. A professional always wants to know what you are looking for, and by completing an initial questionnaire on this website, you'll help to start the creative process.
I work on various projects at the same time, and, therefore, time and energy management matter a lot. I prefer written communication to chatting over the phone, because in my opinion, "many meetings aren't necessary – they can be summarised in a well-written email".
Freelance web designer, Manchester
Kamila Plachetkova